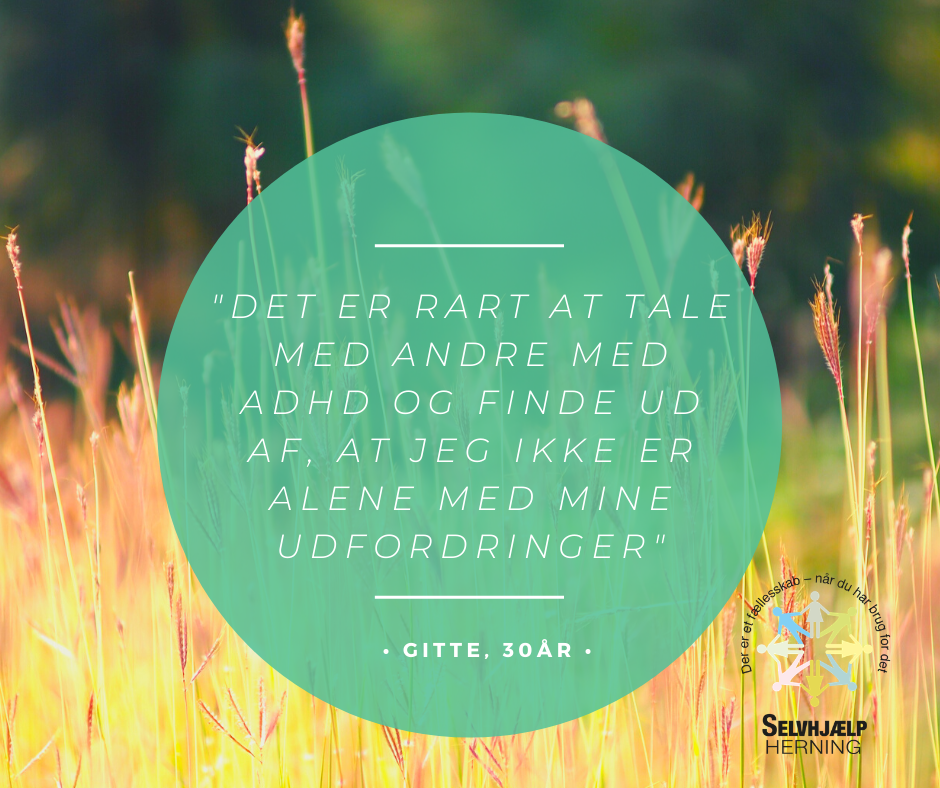 Tag godt imod Gitte.
Gitte er 30 år, førtidspensionist og med i vores ADHD-café. Gitte fortæller her, om hvad hun får ud af at være i caféen:
"Jeg har været med i 2 år. I caféen kan jeg få sat ord på nogle af de problemer, som mit øvrige netværk ikke kan genkende. Det er rart at tale med andre med ADHD og finde ud af, at jeg ikke er alene med mine udfordringer. Under nedlukningen har vi holdt kontakten over Facebook, men af personlige årsager har jeg ikke kunne have lige så meget kontakt med de andre, som jeg kunne ønske. Nedlukningen og den begrænsede sociale aktivitet fylder rigtig meget for mig, og det ville jeg gerne have kunnet dele med de andre i caféen. Jeg ville gerne høre, hvordan de andre forholder sig til nedlukningen, og de udfordringer den giver, når man har en ADHD-diagnose."
Læs om vores ADHD-café HER.
💚💚💚💚💚💚💚💚💚💚💚💚💚💚💚💚💚💚💚💚💚💚💚💚💚
UGENS DELTAGER er en serie på Selvhjælp Hernings facebook- og hjemmeside. Vi vil hver uge dele en ny fortælling fra en af vores over 200 voksne gruppedeltagere.
💚💚💚💚💚💚💚💚💚💚💚💚💚💚💚💚💚💚💚💚💚💚💚💚💚